GLIMPSE INTO GOD AT WORK THIS SUMMER IN CUBA
GOD AT WORK THIS SUMMER IN CUBA
Summer Youth Retreat  ignites passion for Christ and their city. This group in Cuba have unlimited ministry potential.  Interior healing, hope, unity, learning and unbridled passion to reach their city for Christ, were some of the outcomes of God's hand upon the youth at the retreat we were blessed to help lead.
All year long they lead by serving, preach and love on their congregations and communities so moments like this retreat give special opportunity to relax, laugh, refuel and get ready for what lies ahead.  The willingness to give it all for Christ was so evidenced among these pastoral families.  Kathy & I were blessed to serve among them.
The Women of Grace conferences held in 2 different cities were a joy to be a part of.  This was my first time (Carl) to sit in and listen as Jennifer and Kathy shared of God's grace being more than able to overcome whatever we carry from our past or current situation.  These precious Cuban women came ready and God truly filled their hearts with His word.  One "beauty" (red shirt middle photo) spoke of going home after the first day to ask forgiveness of her unbelieving husband.  She had been convicted of not loving, or serving him as Christ would want.  Forgiveness was given and his comment "you should go to a women's conference every week" brought a smile to them both.  He later committed to attending his wife's small group.  Please pray that God will bring forth His gold from these conferences.
MATTERS OF PRAYER
Praises:
So thankful for the opportunities in which God through His Spirit worked in powerful ways at our local church youth retreat where I spoke about missional living.  Various youth made decisions to surrender their lives to serve Christ, several were baptized and others were challenged to take a relook at the true Christianity of the Bible.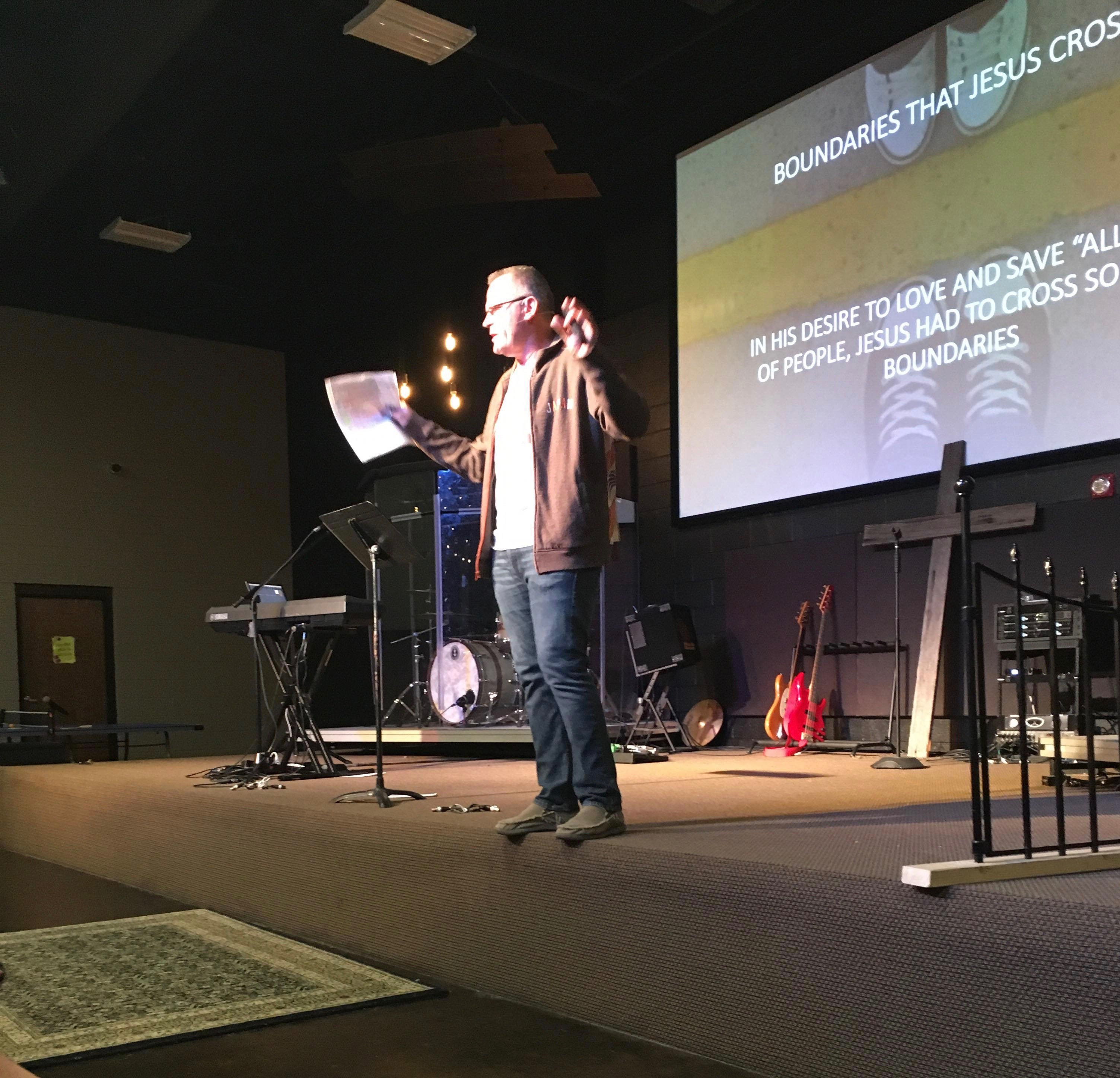 For the blessing of training and encouraging some 14 church leaders from Abaco, Bahamas – it has been thrilling.  During the night classes we covered the power and beauty of the Cross and its hope filled message for those who have been ravaged by life – it was both sobering and inspiring for these leaders.  They are excited about the responsibility of getting the good news out to the people on this island.
 
Direct fruit of this leadership class lead to a God lead burden and opportunity for one of our class students to speak at a primary school on the island of Abaco.  30 children put their faith in Jesus for the first time.  God was all over this time and we trust it will lead to further discipleship with these children and an outreach to their parents.
 
Prayer Requests:
For Kathy & I as we take part in a DAR (Debrief and Renewal) workshop at the Missionary Training Institute in Colorado.  It will be an occasion to reflect on our journey, process past times of transition, and gain perspective on what God has for our future.  This is the first time in 22 years on the field that we will receive input from professionals dedicated to working with missionaries.  We are so thankful for this gift in our lives.
 Please continue to pray for the churches and ministries in Nicaragua that they will bring help, healing and hope to a country in desperate times.  
Upcoming November trip into Cuba.  Pray for details to come together as we come alongside national leaders.